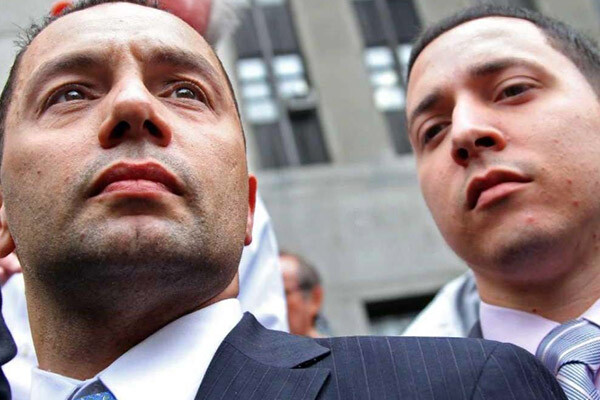 Ms. Griffitts discusses why two NYPD cops were acquitted of rape.
Anatomy of a travesty - Why two NYPD cops were acquitted of rape
Last Updated: 11:25 AM, May 29, 2011
Posted: 11:03 PM, May 28, 2011
Maureen Callahan
"The female foreperson had a smile," says the source in the Manhattan DA's office. "Traditionally, our harsher jurors tend to be women — they think, 'I would never have been so drunk that I needed to call for help. I'd never have let those guys into my apartment.' "
"This is a textbook thing; it's taught as a trial selection issue," says O'Donnell. He says the bias women have towards each other when it comes to sex crimes reminds him of the questioning female victims would endure from male cops back in the 1970s: "It used to be they'd ask you, 'What were you wearing? You were out at 4 in the morning? Who was with you? How'd you get home? Were you drinking?' "
Steven Hirsch
Former officers Kenneth Moreno (left) and Franklin Mata after the trial.
Some female victims, he says, reject female doctors and investigators. He really has no idea why: "These things," he says, "are so deep."
"It's a well-known fact that, in rape cases, you generally don't want women on the jury," says trial lawyer Lisa Bloom. "Women have said to me, 'How could she have let herself get so drunk?' Maybe it's self-protective, the idea that this could never happen to you."
REGRESSIVE ATTITUDES
The disappointed member of the DA's office points to another case that wrapped up this week, in which she hopes women will take comfort: the conviction of a man in the rape of a 61-year-old woman in a nursing home. There were no witnesses to the rape; the woman hit the alarm button; she can't speak, and gave her entire testimony by pointing at a chart of letters.
"That guy got seven years," says the source.
But as Griffitts points out, that verdict, in many ways, illuminates the stubborn double-standard so common with sex crimes. "You always look at what the victim was doing," she says, "which is why this case is different than an elderly lady laying in bed, doing nothing. 'Blame the victim' has not gone away. It's just become a little more sophisticated."
"The subtext is, 'She deserved it,' " Bloom says. "That's what's so appalling."
Along with sexual and societal mores, the legal system remains just as stagnant: The average sentence for a rape conviction is three years, maybe 11/2 with good behavior.
Moreno and Mata were found guilty of official misconduct and were fired by Commissioner Ray Kelly on Thursday. The victim, meanwhile, has a pending $57 million suit against the city, and the burden of proof is far less onerous than in a criminal trial. The reverberations of this case, however, are long-lasting, and all of our experts are concerned future victims will be far too demoralized to come forward.
"I think that this and the DSK case are bad for women, in that there really is an intimidation factor out there," says O'Donnell. "But women should know that people get convicted all the time. The police department and the Special Victims Units in the city are really good."
"At least some will still come forward, knowing we'll take their case seriously," says the source with the DA. "People say that this can be such a setback. But we'd do this case again."
Jul 23, 2015